DOOR TO DOOR INTERNATIONAL MOVING SERVICE
We offer personal items moving service starting from pickup at customer's home in Japan until delivery to home in Malaysia. This service is limited to personal items only. Service will include items pickup, warehouse storage, ocean freight, customs clearance and logistic service in Japan and Malaysia.
Why use our service?
 We offer best service at really competitive rates
 Relax, no need to rush, we let you decide which date you want us to arrange items pickup. Flexible date
 Ship your personal items safe and securely
 Fast clearance and delivery in Malaysia
 We have organized online system to manage order systematically
 Our staffs always ready to answer your inquiries any time
Service flow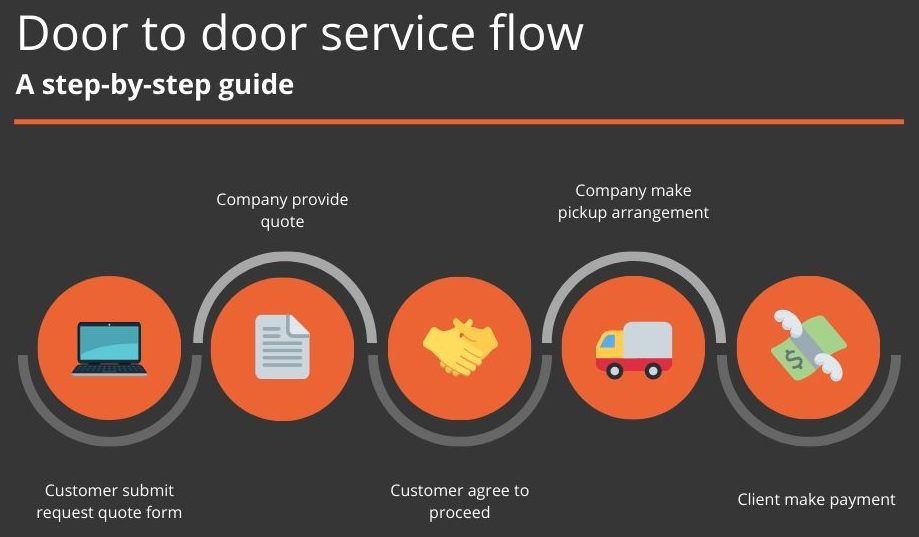 Service charges
 

State

Service charge 

Japan Port – Port Klang

 48,000 JPY / m3

 Pickup in Japan

As per receipt

Delivery in Malaysia

As per receipt

 Storage in Port Klang warehouse

As per receipt

Fee

Additional fees & extra services

Terms & condition

As per receipt 

 Pickup cost (Sagawa, JP Post, Yamato)

Free

10 pcs Grade-A packing boxes/1m3 order

(Optional)

Freight insurance

Insurance premium 2.5% from CIF price

or minimum 3,000 JPY

Processing fees 4,500 JPY                   

(Total = Premium + Processing fee)
Payment
We accepted payment via
(1) FPX 
(2) Credit card (additional processing fee of 3.7% from total amount)
(3) Paypal (additional processing fee of 3.7% from total amount)
 

Get quote